After our fantastic partnership on Graceful Explosion Machine, we're proud to announce that we're working with Super Rare Games once again. Super Crush KO will soon be available in physical form on the Nintendo Switch!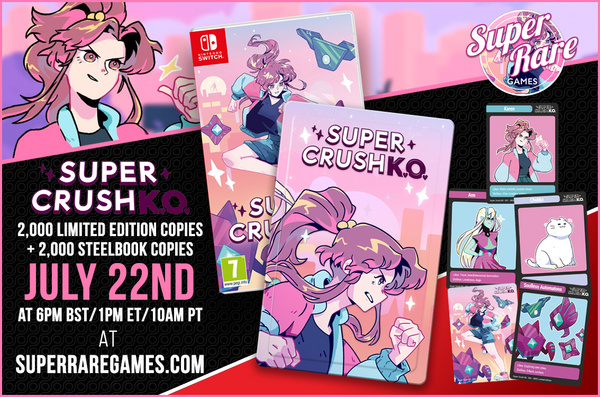 This time we're doing a limited edition and a Steelbook edition, each with unique cover art by the wonderful and talented Saffron Aurora. Both editions come with a full-colour manual, trading cards, and a sticker sheet!
It goes on sale next week, July 22nd at 6pm BST (10am PT/1pm ET) at superraregames.com. Only 4,000 copies will be printed, so please pre-order if you want a copy!