We're excited to announce that, in partnership with Super Rare Games, Graceful Explosion Machine is getting a physical release on Nintendo Switch!
Here's what it looks like: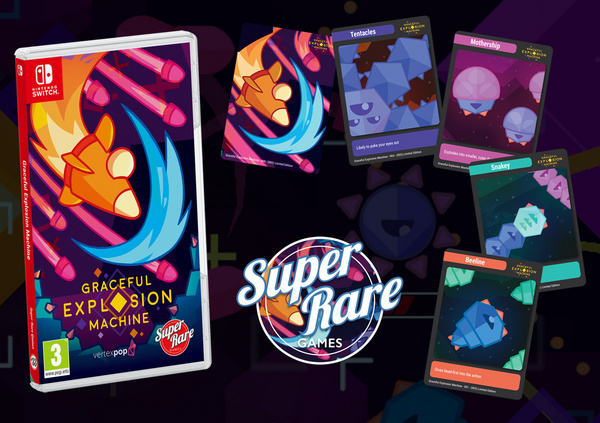 Isn't it gorgeous?! We went all out, with brand new box art (by the very talented Shae Humphries), a full colour manual, and trading cards.
Pre-orders open next week, on June 18th at 6pm BST (10am PT/1pm ET) for £30 ($31/33€) at superraregames.com. There are only 4,000 copies available, so please pre-order if you want a copy!